Offering a Reliable Video Recording Scheduler with Router Control, in a single box
MOG and BCP have been working together for many years now in a joint mission to design and supply a wide range of solutions for the media and entertainment industry on the Polish market.
This time, the goal was to provide an efficient video recording scheduler with router control solution for Poland's most-watched Television Channel, Polsat – one of the largest media companies in Central Europe.
MOG's mediaSCHEDULER, a micro-service from the MAM4PRO product line was the chosen product to match Polsat's requirements, with a few customizations designed to achieve their goal. Read the Full Case Study below.
The Customer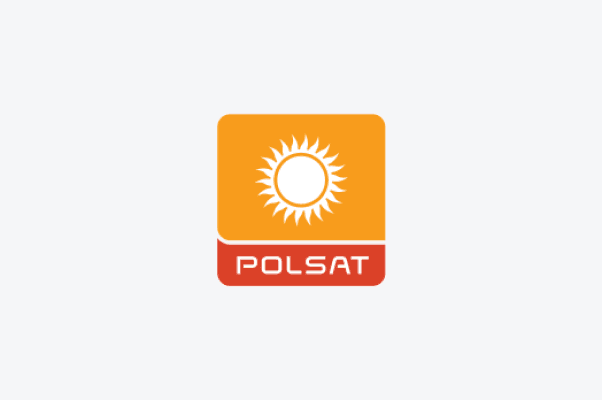 Telewizja Polsat sp. z o.o. is the largest terrestrial commercial broadcaster in Poland, established in 1992. It belongs to Grupa Cyfrowy Polsat S.A ., with 38 own channels, and is one of the main providers of digital multichannel television in Poland. It is the 4th largest digital platform in Europe and the largest in Central and Eastern Europe. The service is distributed over the Hotbird satellite and includes a mix of free to air and encrypted channels for 4,5 million subscribers.
The Partner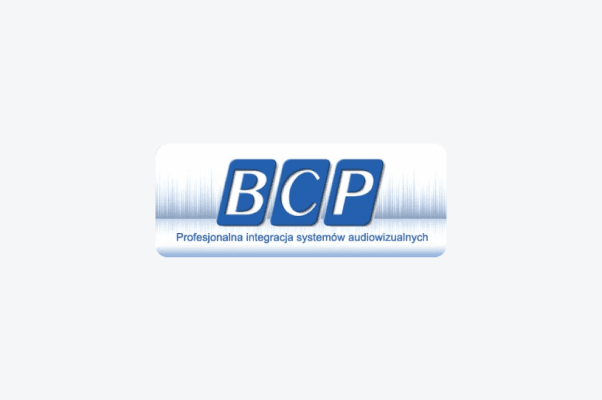 Established on the Polish market in 1997, BCP Sp. z o.o. is a distributor of professional audio and video equipment that sells both individual devices as well as integrated sets. In its range of customers are the major television station, production studios and post-production, and other reputable institutions of the country, because of the quality of service they offer. With almost 20 years of experience, BCP has the exact knowledge of the needs of the audio-visual market in Poland.
The Challenge
As a key player in the Polish Television Industry, Polsat is used to record hundreds of hours' worth of content a week, often managing multiple productions at the time. In order to maintain workflow continuity, they required a solution that would allow the scheduling and control of all their recording jobs in a unified interface, to be accessed anytime, anywhere.
Additionally, Polsat was also looking for a more efficient and cost-effective way to automatically control its legacy Grass Valley Jupiter Routers, and its multiple recording servers (16 channels), with extra backup redundancy in case of critical failure.
The Solution
For this project, MOG and BCP sought to develop a custom solution that would give Polsat the flexibility they needed when working with multiple third-party hardware.
MAM4PRO's mediaSCHEDULER was adapted to match those needs and was deployed in a single, high-density and high-performance Xpress R2 Server, with two individual nodes: node one would have Scheduling Automation of current HD-SDI Feed Recordings; Automation Control of current HD-SDI Router (Grassvalley Trinix 5122, CM4000 Router Control with Jupiter v8.0.1 P2) and Automation Control of current HD-SDI Recorders.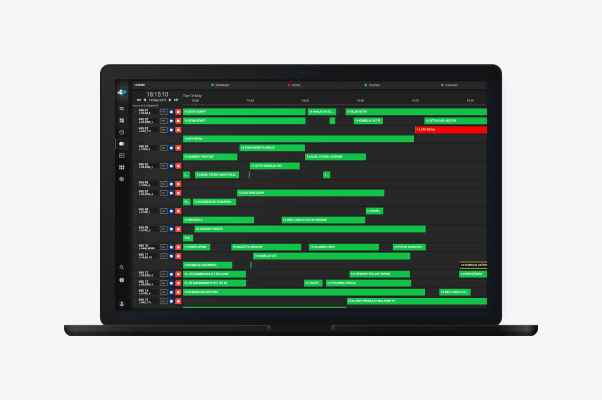 The second node would serve as a backup, in case of a failure on any of the components of the Active Main Server, by replicating the current database. (Cold Standby)
In conclusion, the deployment on MOG XPRESS R-2 High-density and high-performance server (with two nodes in a box) allowed for an optimal combination of a multi-channel recording scheduler with router control, and extra redundancy that allows for higher flexibility and workflow continuity. 4PRO mediaSCHEDULER is a micro-service software from the MAM4PRO product line, that efficiently unifies in a single rollout view all ingest activities while enabling quick access of the media while manages all ingest processes.
Another useful addition to RTCG production workflow was MAM4PRO's management system, deployed on an Xpress server, with additional automatic scheduling capabilities boosted by mediaSCHEDULER.
The result was a unified system, able to record, transcode, ingest, playback and schedule from a single User Interface, accessible from a browser, that facilitates the control and management of the entire operation.
Topology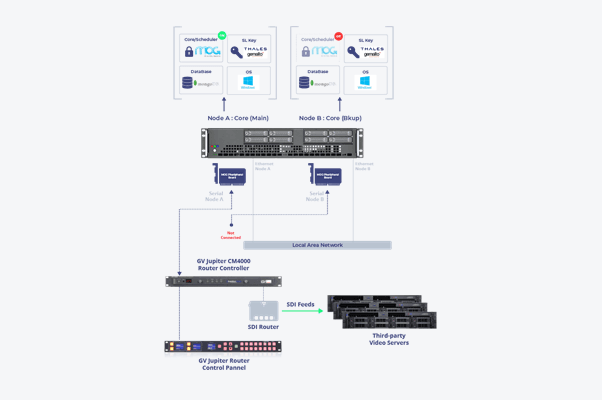 Let's build something amazing, together.